WELL-CLEANED CARPETS AND PEACE-OF-MIND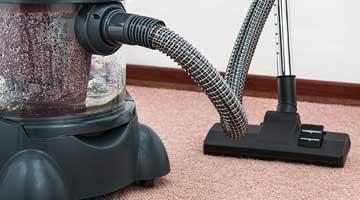 Nothing can match the cleaning services you received from NEET Janitorial. Our carpet cleaning service in Surrey, BC (Canada) gives you well-cleaned carpets and peace-of-mind. We are a reliable cleaning company with over a decade of experience and an impeccable reputation for cleaning carpets, upholstery or area rugs. Our pool of professional cleaners ensures that your carpets look clean and appealing for years to come. Our top-of-the-line carpet cleaning services not only remove pet stains and odors but also lower down irritant levels to prevent allergies. Being able to clean any type of carpet or rug is our forte.
We understand that the requirement of every client is unique. We follow a tailored carpet cleaning approach to meet the needs of every client. With us, you're assured of reliable and best carpet cleaning results. We are committed to making you 100% satisfied with our world-class carpet cleaning service. What makes us a premier carpet cleaning service? Our commitment to quality!
Why Neet Janitorial for Carpet Cleaning?
Licensed and Insured: We are a professional cleaning company offering best-in-class and affordable carpet cleaning services. Our company is fully licensed and insured. Courteous and Knowledgeable Team: Our cleaning team has been professionally educated in the industry. With years of experience, you'll feel self-assured knowing that you've chosen the best cleaners.
Environmentally Safe: When you choose NEET Janitorial, we assure that you choose an environmentally safe carpet cleaning service. Our professional team uses only 100% natural cleaning agents that are eco-friendly.
State-of-the-Art Carpet Cleaning Methods: We leverage the latest carpet cleaning methods to give you the best carpet and upholstery cleaning care.
When you think of having clean carpets, we hope you'll always count on us. Our professional cleaners go above and beyond to make sure your carpet cleaning needs are always met and you're 100% satisfied. Call us today at (604) 506-6743